Soltan Soltanli awarded the 3rd place in the international competition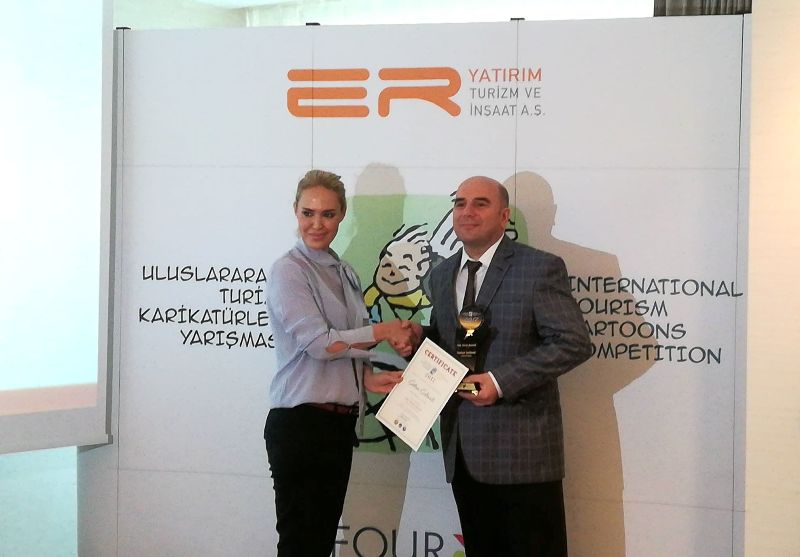 The 9th International Tourism Cartoon Contest traditionally held in Turkey with the support of the Ministry of Culture and Tourism ended. This year 584 artists from 62 countries participated with 1101 works on the theme "Strikes from Past to Present". Soltan Soltanli the famous artist representing our country in this competition, was awarded the third place. The awarding ceremony took place at the Four Points Sheraton Hotel in Izmir. The events on the competition ended on April 29.
S.Soltanli had said the following words: "In 2001 I was awarded the first place in another international competition in this country. The number of participants each year increases in this competition. The sent art works were estimated by an international jury consisting of two different staffs at different times. I had sent three works to the competition, two of them are in the final stage with 140 works and the third one won.